All the on-demand app startups must be eager to money-making firms. Nowadays it is a need of an hour. There are multiple ideas anyone can create. Start investing in On-demand app. while the IT industry is expanding and companies of all sizes. These are creating new online and mobile app models, the real gold lies in a few unique and valuable domains.
On-demand services have created a big impact and will become increasingly popular. On-demand works with various sectors, either directly or indirectly. As a result, more people are willing to give their skills, skills, and resources to on-demand apps.
Why On-Demand App is Popular amid the Start-ups?
There is no business plan without a product or service. On-demand app development can also drive a company's structure. It is based on services the bulk of the time. In contrast, B2B services frequently result in some type of product marketing.
There are various main reasons for its popularity among start-ups:
On-demand apps do not need a large development investment.
On-demand apps can be built using both cross-platform and native frameworks.
These apps enable users to participate more actively.
As a result of the apps, your company's conversion rate will improve.
It works with both B2B and B2C business models.
It has the capacity to assist a wide range of startup concepts, resulting in greater opportunities.
Can generate a lot of user traffic for new apps.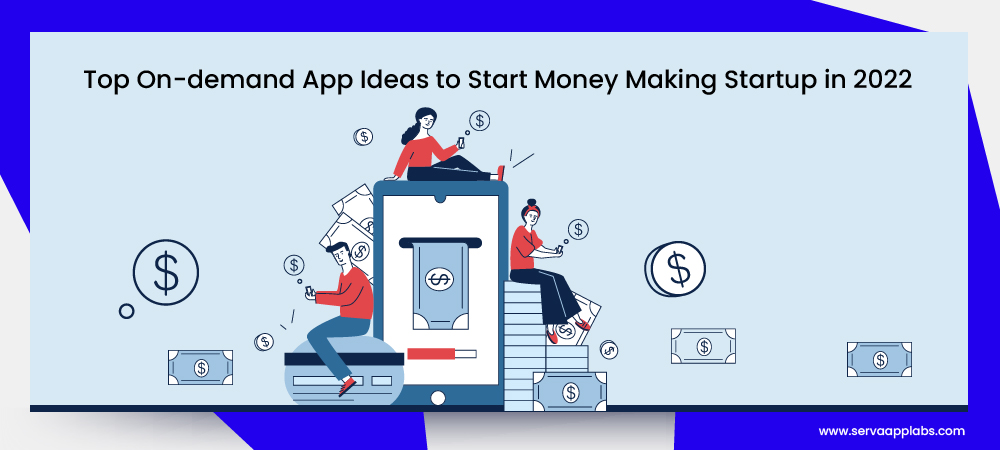 Trending On-Demand Mobile App Ideas
In our day-to-day lives, we are so busy that even we are not getting time for the essential things in our life. Don't you worry about that now anyone can get these services easily available at their home? In that context, we are describing various different methods which will help you in a long run. You have to stick to these articles till it is not completed to get the most of them. Moreover, by doing these you are gonna appreciate us. So, let's get started with the various Apps:
1. Transportation & Logistics App On-demand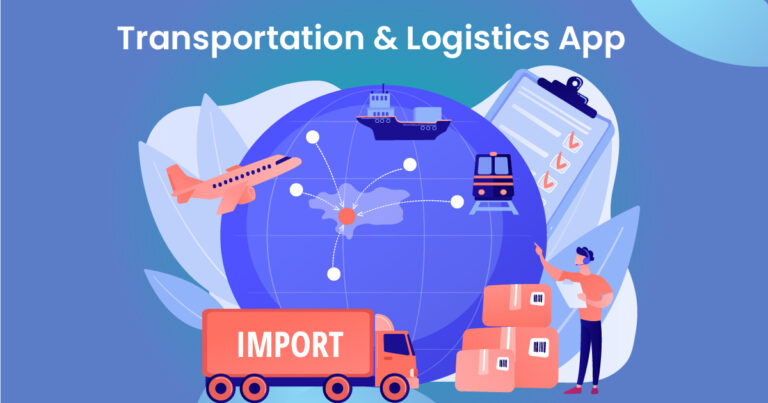 Do you ever want to know how the demand for transportation and logistics apps is so increased? From the last 1 to 2 years. The successful taxi app has changed the way of thinking for transportation and logistics apps. If you want to put money into this idea and improve it, you'll need to invest in on-demand taxi booking app development services to get started and benefit from online taxi booking services.
2. Medicine Delivery App
Since the starting phase of covid-19 people are more afraid to go to pharmacies and buy medicines. Many feel the fear of speedo the virus in their surrounding. That is why medicine delivery startups are created to fulfill all these needs of people. You can start your own medicine delivery service and helps customers have their medications delivered on time by developing an On-demand medicine delivery app.
3. Invoicing App
While freelancing has long been a popular career option among youths. It has grown even more popular since the COVID outbreak.
When a large portion of the world works from home, there is an increase in both demand and supply for freelance opportunities. However, invoicing is one area where a large number of talented freelancers may fall short.
Although there are a few online invoicing tools, they aren't as reliable or quick as a person on the go would prefer.
Read More- Flutter Marks the Beginning of Gen-Next Application Development
4. Beauty Service App
Everyone desires beautiful skin and a youthful appearance. Consumers of beauty care products and services, like those in other industries, are increasingly turning to online platforms. Hairstylists and cosmetologists are selling their services through smartphone apps. App development for beauty and hair salons is a wise business decision for a company in the same industry.
5. Inventory Management System App
Warehouse owners frequently face difficulties in organizing, arranging, and stocking their in-stock products. The use of an on-demand services app to arrange and sell things is a thousand On-demand app ideas. By creating a customer app, you can reach millions of people.
6. Food Delivery App
The development of food delivery apps, which cater to the needs of customers, has been a revelation. There are numerous restaurants to choose from on the On-demand food delivery app. Using a real-time tracking system, the App provides customers with estimated delivery times. Despite the fact that there are established players in the same field, there is still room for massive ROI.
8. House Cleaning Service App
Keeping your home neat, sleek, and clean has a huge impact on your health and well-being. However, in today's world, going to devote time to housekeeping is extremely difficult. As a result, hiring someone to come into your home and clean it is the most practical option.
9. Grocery App
People rely on mobile apps to order household items and expect them to arrive at their door on time. This occurs without the need to visit a physical store and wait in line. This is most likely one of the main reasons for the significant increase in online customers. As a result, businesses and digital organizations are looking into On-demand grocery apps.
10. Payment Wallet App
You can also create a fantastic On-demand payment wallet with secure services and one-of-a-kind features. Google Pay, which has become synonymous with daily online payment apps and other apps, has enabled millions of people to pay with their smartphones alone.
Closing Thoughts- Go from an Idea to a Working App:
Now that you've seen the list of the best app ideas, your mind is racing with ideas. Perhaps you have an idea that you'd like to turn into a functional app.
It is difficult to do it all on your own, so startups must realize how to hire developers. Dash has been assisting businesses in realizing their visions for more than a decade. We have all of the professionals you'll need to turn your app idea into a profitable product. Please contact us; we are eager to make your vision a reality!